Usually, the trinkets I feature on here are antiques — or at least vintage. However, I do love new, modern-day trinkets, too!
One of my favorite places to buy new knickknacks and trinkets is Anthropologie. They have a really eclectic and pretty mix of vases, dishes, kitchenware, and collectibles. And they're usually very affordable!
As part of my bridesmaid gift, Vanessa included a couple gems from Anthropologie. I am in love with them!
First is this turquoise and yellow vase — one of my favorite color combinations!
I have one of my birthday peonies sitting in it. It's such a pretty decoration for our table top.
The other gift is this cute little dish that's perfect for displaying rings and other baubles on my dresser.
I live really close to Anthropologie, and I love to go over there to wander around and see what they have. Here are some other trinkets I'm dying to add to our apartment: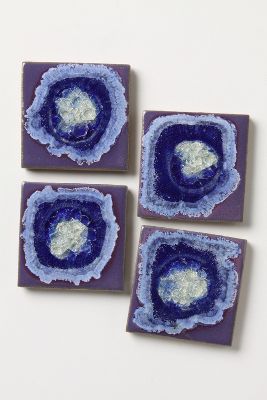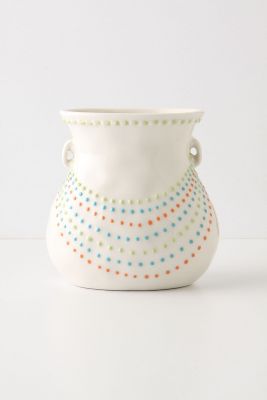 Do you love Anthro's trinkets?